EMBRACING TECHNOLOGY
HONORING TRADITION
We've been around a while (since 2005 to be exact), and we don't plan on going anywhere anytime soon.  Our business was built on word of mouth by years of providing the best possible service that we know how to provide.  We believe in creating relationships, not transactions, and we hope that you'll allow us to join you on your creative journey.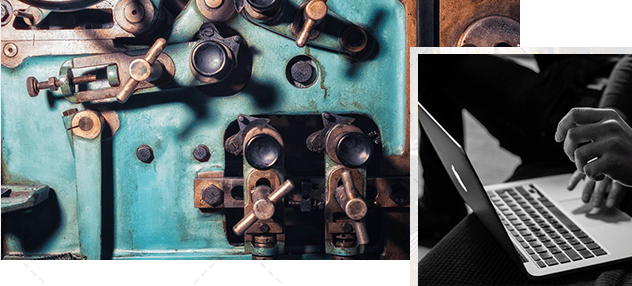 MULHERN DESIGN CO.
SERVICE OFFERINGS

DESIGN
Design is one of the most important elements in communicating your message, and we're
good at it!

PRINT
We know that digital marketing is vital. But don't forget about print! It can be just as effective if executed properly.

MEDIA
Social media, photography & video are all important pieces of your brand awareness strategy. We can help!

CONSULTING
Our years of experience have put us in a position to help you manage your brand's strategy in today's dynamic marketplace.
MULHERN DESIGN CO.
EXAMPLES
Here are some examples of the types of work we do. Please don't hesitate to ask to see some of our recent work as well.  We've collaborated with hundreds of clients in many different market verticals.
A MESSAGE FROM
DAN MULHERN
I've been creating visual art as long as I can remember.  In elementary school, my teachers used to think that my parents created my art for me. As a child I always wanted to be a pilot and an architect.  Ending up as a commercial designer and brand expert doesn't come as a surprise I suppose.  It allows me to explore new horizons and do it in such a way that I have to adhere to minute details in order to create a successful outcome. The best part, however, is experiencing the satisfaction of my clients when we've created something special that will resonate powerfully in the marketplace. That is what keeps me doing what I do, year after year. I look forward to working with you!